Life / Disability / LTC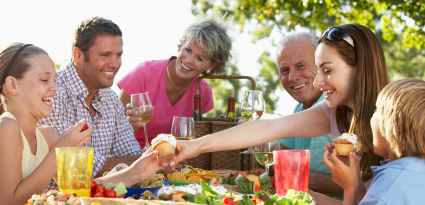 How Much Life Insurance Do You Need?
---
INCOME REPLACEMENT:
Your family will need a lump sum of money to replace the loss of income when a wage earner dies. 10-15 times the annual income lost is a good rule of thumb. The lump sum could be saved so that the interest produced would then be used as income. For example $100,000 earning 2% would only net you around $2,000 a year for your family.
HOUSING: If you would want your home paid off, you would need enough coverage for the remaining balance of your mortgage. If you rent, you might want to provide a number of years of rent for your family or a lump sum that could be used to purchase a home.
SPECIAL NEEDS: If there is any large expenses that your family expects to incur in the future. A college education is usually the largest special need a family will need to plan for.
DEBTS: All the outstanding debt that you would want paid off. (Car Loan, Business Loan, Credit Cards, Student Loans ect.)
FINAL EXPENSES: The amount you would need for a funeral and final arrangments.
Now, after deciding how much you need for each area, add these amounts for the total amount of needs that you have.
---
The next step we take is listing your total assets.
CASH: the amount of money your family will have access to in 90 days if needed.
INVESTMENTS: Add the amount you have accumulated, that your family could use for living expenses. (Stocks, Bonds, Mutual Funds)
PRESENT LIFE INSURANCE: The total amount of life insurance you currently have.
RETIREMENT: If the company you work for provides you with life insurance, or would provide an income for your family.
OTHER ASSETS: Any additional cash your family would have access to.
---
Total amount of needs - Toal Assets = Amount of life insurance you need
---
Follow HancockIns
Getting Started
We will contact you in a day to understand your needs, then send one quote comparing your best options from multiple companies.



Partners with companies featured on: